Mini & Extended Workshops
Spring 2022 registration open
Monthly Guild Meeting, Program and Workshops
Guild meetings are held normally on the second Saturday of the month, September through June. The meeting is held at St. James Episcopal Church, 11815 Seven Locks Road, Potomac, Maryland.   Each meeting includes a program that is conducted by a Guild member or visiting artist, or that is a special Guild event. All meetings are open to anyone.
Enter the front parking area and drive around the right side of the church building to the rear parking lot (follow signs for St. James's Children's School). Use the door at the rear of the church. The meeting room is on the ground floor and is handicapped accessible.
| | |
| --- | --- |
| 9:30 | Library opens |
| 10:00 | Business meeting |
| 10:30 | Program |
| 12:00 | Social hour and library open |
| 1:00 | Mini-workshop |
Meetings and workshops will be presented online for the foreseeable future using video conferencing. Please ensure that your workspace setup and internet connectivity are suitable for video conferencing prior to the start of the workshop for the best workshop experience.
All workshops require advance registration with full tuition payment. There may also be an additional materials fee payable to the instructor at the time of the workshop. A supply list, if appropriate, is provided with each workshop listing.
All workshops through December 2020 will be open for registration on July 25, 2020. To register on-line and receive special member tuition price please LOGIN and return to the workshop page. To mail your registration, please download and print the Potomac Fiber Arts Guild Workshop Registration Form and enclose a check for the full amount of the registration (Adobe Acrobat Reader required).
Participants who need to cancel prior to the start of the workshop must contact the Registrar first in order to receive the Wait-List (if there is one). Tuition reimbursement must be coordinated between Participant and their Replacement (not the Guild). If the workshop is not sold out the student will not be reimbursed.
In the event of a severe weather emergency affecting a PFAG monthly meeting, program or workshop (mini and extended), the Guild will follow the closing guidelines issued by Montgomery County Government for events involving Community Use of Public Facilities (CUPF). (Please note this is not Montgomery County Public Schools)
If severe weather threatens, please visit the CUPF Emergency Closing Information website listed below.
http://montgomerycountymd.gov/cupf/info-cupf/emergency.html
If CUPF facilities are closed and/or events are cancelled or delayed, PFAG events will be cancelled.
If time and circumstances allow, notices may also be posted on our PFAG Facebook Page and/or the PFAG home page as well as emailed via the PFAG private e-mail server.  Note, however, that these notices may be considerably delayed.
As with any endeavor, members should be guided by their own better judgement in deciding whether to venture out in difficult weather.
(within 24 hours of the start of the workshop), please contact the registrar through email to the Registrar or by phone using the phone number listed in the Potomac Fiber Arts Guild Member Directory.
What if a class that I wan to take is filled?
We recommend signing up for preferred classes ASAP, as many classes fill up FAST. Once a class is filled, a wait list will be established. If a space becomes available, the person relinquishing their spot must first contact the registrar to get the contact information for those on the wait list. Payment for the class is handled between the person relinquishing their seat and the wait list member.
What if I need to cancel?  Can I sell my spot?
It is important to contact the registrar if you cannot attend your class! DO NOT SELL YOUR CLASS! If the class has reached 100% enrollment, and there is a waitlist, the registrar will provide you with the waitlist members' contact information. You are responsible for finding your own  replacement and collecting payment.
Do I need to be a Guild member to enroll in a workshop?
If all the spaces in a workshop are not filled, the Guild opens the class to other guilds and the general public. First priority is always given to Guild members.
Do I need to be a Guild member to attend the monthly Guild meetings?
Yes, although we welcome guests who wish to get a feel for the Guild in person.
What is the cost of Guild membership?
Membership runs from July 1 – June 30 and is $40/year. Membership dues are not prorated if you join mid-year.
How many participants does each workshop have?
Workshop attendance is limited based on space availability and instructor preference.
June 2021: Spinning Through Time
Emily Wohlscheid is the fiber and metal artist behind Bricolage Studios. She works from a cooperative studio in Kalamazoo, MI and specializes in highly textural fiber batts and jewelry incorporating fibers and fiber themes. Through classes and workshops, Emily shares her knowledge of spinning, fiber preparation, and dyeing throughout the country. She has had articles published in both PLY and Spinoff Magazine and recently partnered with Spinoff to create a video course on fiber blending on the drum carder. You can find out more about Emily and her work at bricolagestudios.bigcartel.com or follow her on Instagram @bricolagestudios.
Emily Wohlscheid's website
May 2021:  Cutting Edge Explorations
Valerie S. Goodwin is an architect and professor who began designing and making quilts in 1998. Her interest began as part of her involvement in teaching architectural design classes at Florida A & M University's School of Architecture. Her students investigate parallels between architecture & quilting as an introduction to ideas about composition, ordering systems, color, and pattern.
Valerie's work as an artist uses architectural elements such as built form, city grid, mapping, and composition as a source of inspiration. These pieces are part of a continuing investigation of ideas that focus on geometrical relationships, patterns, and ordering principles found in architecture. Her work conveys these ideas abstractly, through the use of collage, layering, transparency, density, and improvisation.
Valerie S. Goodman's website
April 2021:  Pageantry of Japanese Textiles
John has been living his dream, his passion, of working with Japanese textiles and designs for the past fifty years. His one-of-a-kind garments have been exhibited around the world, including shows sponsored by Kodansha, the Embassy of Japan, the Textile Museum in DC, and the US State Department. His writing career started with clothing design in the form of Make Your Own Japanese Clothes, Patterns and Ideas for the Modern Wear, Published by Kodansha in 1988 and still in print. Since then he has gone on to publish, teach, and lecture extensively about Japanese textiles, dyeing, and clothing design, sharing his keen love of Japanese traditional culture and techniques..
John Marshall's website
March 2021: Color and Inspiration
Daryl Lancaster, a hand-weaver and fiber artist known for her award-winning hand-woven fabric and garments, has been constructing garments for more than 50 years. She gives lectures and workshops to guilds, conferences, and craft centers all over the United States. The former Features Editor for Handwoven Magazine, she has written more than 100 articles and digital content, frequently contributes to various weaving and sewing publications and writes regularly for Threads Magazine. Daryl maintains a blog at www.weaversew.com/wordblog Find her at www.Daryllancaster.com.
Daryl Lancaster's website
February 2021: Bridging the Gap: Snapshot to Photograph
Ronald Beverly is a photographer/digital imagist residing in the DMV (District, Maryland and Virginia) for over 30 years. His academic studies produced a BFA from Howard University and an MFA from George Washington University. Inspired by the masters of large format film camera work, Ronald developed a sensibility towards texture and detail by emphasizing the tactile quality of the elements within the photographic composition. In addition, the need to capture and finesse the elusive quality of light are recurring characteristics in his work. Over time Mr. Beverly pursued a commitment to the craftsmanship, aesthetics and philosophies of photography while bridging the gap between conventional film and digital imaging. This level of commitment allowed Mr. Beverly to appear as a panelist/presenter during the 2011 and 2012 SECAC (Southeastern College Art Conference) annual conferences giving papers entitled Pixel Chiaroscuro: The Advancements and Enhancements of the Analog Image and B.R.E.W.: New Work in Collaborative Art respectively. Other recent accomplishments include pieces commissioned as part of a permanent installation in the MGM National Harbor and The Hotel University of Maryland, both in Prince George's County, MD, a group exhibition at the Driskell Center titled Convergence: Jazz, Film and the Visual Arts at the University of Maryland/College Park, and a solo exhibition entitled A Point In Time at the Black Rock Center for the Arts in Germantown, MD. These opportunities, along with being a guest panelist for the 2019 public art symposium: De-Mystifying Public Art and receipt of multiple Individual Artist Awards from the Prince Georges Arts and Humanities Council, provide encouragement and support to continue exploration refining bodies of work relevant to the artist's vision and expression.
Ronald Beverly's website
January 2021: Discovering Delaware Samplers
Cynthia Shank Steinhoff is co-author of Delaware Discoveries: Girlhood Embroidery 1750-1850. She is a faculty member holding the rank of Professor and director of Andrew G. Truxal Library at Anne Arundel Community College in Maryland, where she has worked for more than 35 years. She collects antique samplers from the mid-Atlantic region and researches the stitchers, schools, and teachers associated with them. A frequent speaker at needlework seminars, Cynthia was a contributor to and copy editor of Wrought With Careful Hand: Ties of Kinship on Delaware Samplers, the exhibit catalog published by Biggs Museum of American Art in Dover, Delaware, in 2014. She holds a Bachelor of Science degree from Edinboro State College (now Edinboro University) and earned a Master of Science in Library Science degree at Clarion University and a Master of Business Administration degree at University of Baltimore. She is a former board member of the Association of College and Research Libraries, is past president and current active member of Maryland Library Association, serves as treasurer of the Congress of Academic Library Directors of Maryland, and is First Vice President of Anne Arundel Genealogical Society. She is also a member of Embroiderers Guild of America, Loudoun Sampler Guild, and Annapolis Historic Sampler Guild.
December 2020: Hearts of Our People: Native Women Artists
Eileen Doughty gave us a tour of a recent Renwick exhibit "Hearts of Our People: Native Women Artists." This landmark exhibition is the first to focus on the artistic achievements of Native women. Its installation at the Smithsonian's Renwick Gallery included 82 artworks dating from 1000 CE to the present, made in a variety of media.
Eileen, she founded Doughty Designs in 1991 and has been creating commissioned work in the textile medium ever since. She has taught, lectured, and published articles on various aspects
of art quilts. Her work is in private, public, and corporate collections, including the John Wilson Building (City Hall) in Washington, DC, and Amazon Web Services in Herndon, Virginia, and has been exhibited on five continents. She is past president of our Guild and shows her work at the Potomac Fiber Arts Gallery in the Torpedo Factory Art Center. She is a volunteer docent for the Smithsonian American Art Museum and Renwick Gallery.
November 2020: The Handicrafts of Gujarat
Marilyn Romatka's days are spent teaching, spinning, weaving, dying, braiding, always learning, llama hiking, and bunny-loving. She delights most in passing traditional fiber skills on to this generation and the next.
She began her professional life in biochemistry, but Life side-tracked that. Later, when the family bought a pack llama that gave bags of fleece, she found her second passion (People still spin this stuff?). She was started down the Yellow-Brick Road into weaving. Her science background gives her a clear, sequential teaching style; her passion for fiber arts gives her classes zing. Students in her classes laugh and learn in a relaxed atmosphere. She is the author of Creative Crafts of the World, a book of crafts with special attention on how to teach groups of kids.
Marilyn Romatka – Taproot Folkarts website
October 2020: Indigo Shade Map Project and Natural Dye Plant Gardening
The Indigo Shade Map in an interactive map displaying the locations, histories, and cultures of indigo plants that began when Rosa Sung Ji Chang asked "how can indigo be a tool of connection for various cultures?" She learned through research of the artworks at the Metropolitan Museum of Art that indigo is the dye that has been shared by so many countries and cultures around the world, but each with their own unique indigo dye tradition and textile cultures. The lecture introduced the Indigo Shade mapping project, the variety of indigo plants and background cultures, share the indigo culture of her mother country of South Korea, and described her experiences growing indigo and natural dye plants in Baltimore, Maryland.
Rosa Chang's Indigo Shade Map Project website
September 2020:  Creativity and Inspiration
THE ARTIST: Clara Graves is a silk artist with more than 20 years of experience in the medium. After a career in graphic design, Clara began teaching herself to paint on silk. She soon began to take classes from leading artists who inspired her to render both representational and abstract images. Her award-winning work includes abstracts that resonate with freedom, surprise and serenity as well as floral paintings. Clara's work is included in private collections around the country. Clara began teaching more than 15 years ago so that she could share the medium she loves. She is a member of this guild and the Potomac Fiber Arts Gallery.
Clara Graves' website
 Spring 2022 registration now open to non PFAG members
4 December 2021
Click the pen above to open registration options
Non PFAG members please contact the registrar
Programs and Workshops
Fall 2021 – Spring 2022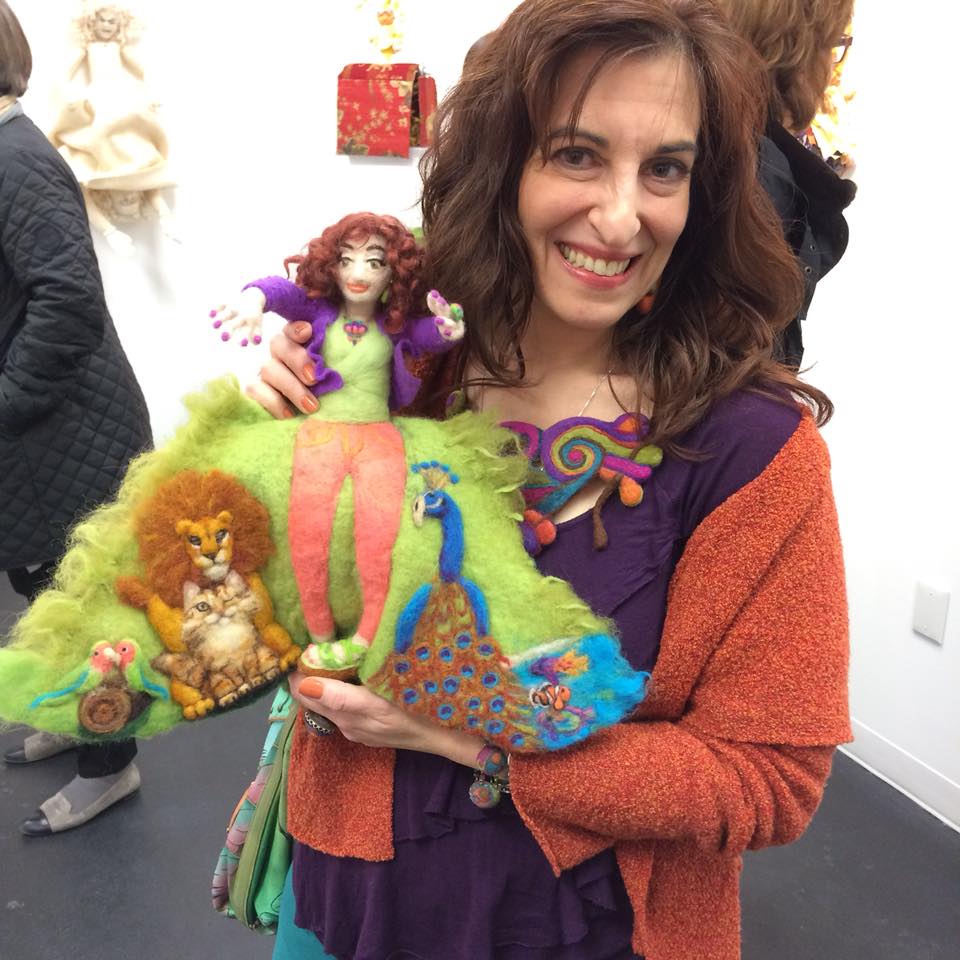 Needle Felting
September 11, 2021
Jill Newman is a local fiber artist who creates original felted wool jewelry, figurative sculpture, and abstract art using needle felting and wet felting techniques.
Program: Art and the Law
Mini Workshop: Needle Felted Pumpkin
Extended Workshop: Felted Turkey – Cancelled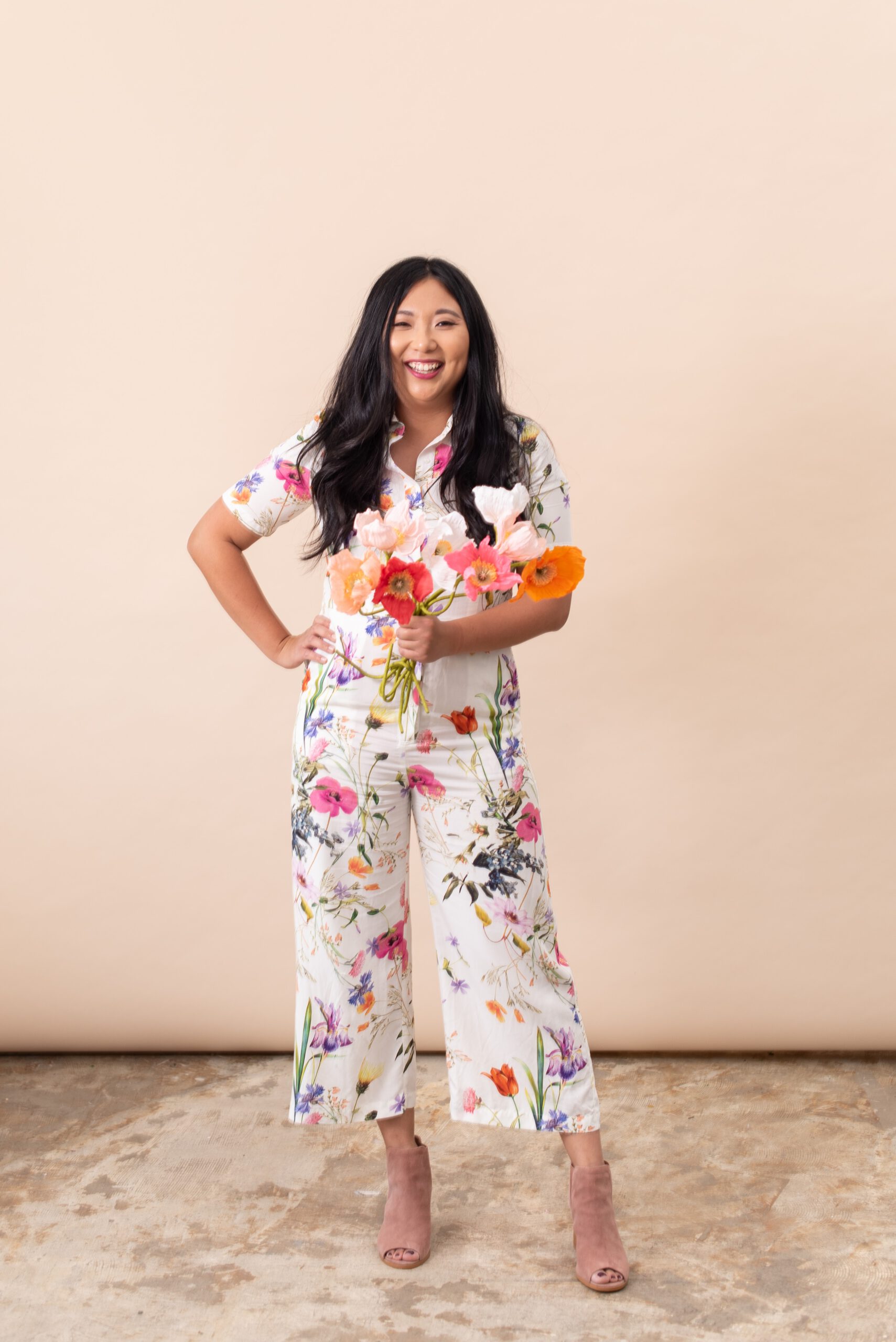 Paper Flowers
October 9, 2021
Emily Paluska is a botanical artist and educator living and working in Washington, DC who loves all things botanical
Program: Finding Light Amongst the Darkness
Mini Workshop: Paper Flower Pansies
View Details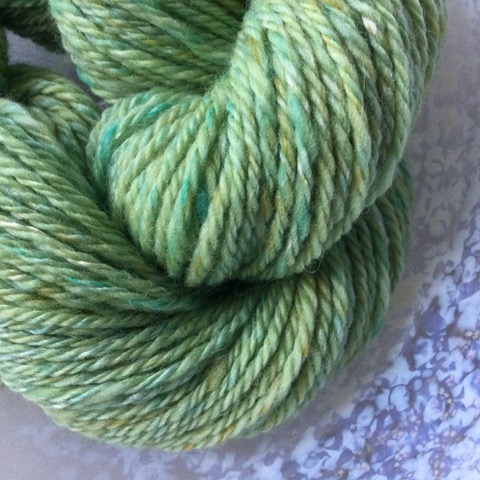 Spinning
November 13, 2021
Kim McKenna's fibre journey is a delicate balance between science and art
Program: Mulberry and Non-Mulberry Silks
Mini Workshop: Spinning Eri, Muga and Tussah silks
Extended Workshop: Honing Your Backward Worsted Draft
View Details
Evolutions
December 11, 2021
Originally trained as a painter, Carol Eckert worked in a variety of media, including ceramics and weaving, before discovering basketry
Program: Evolutions
View Details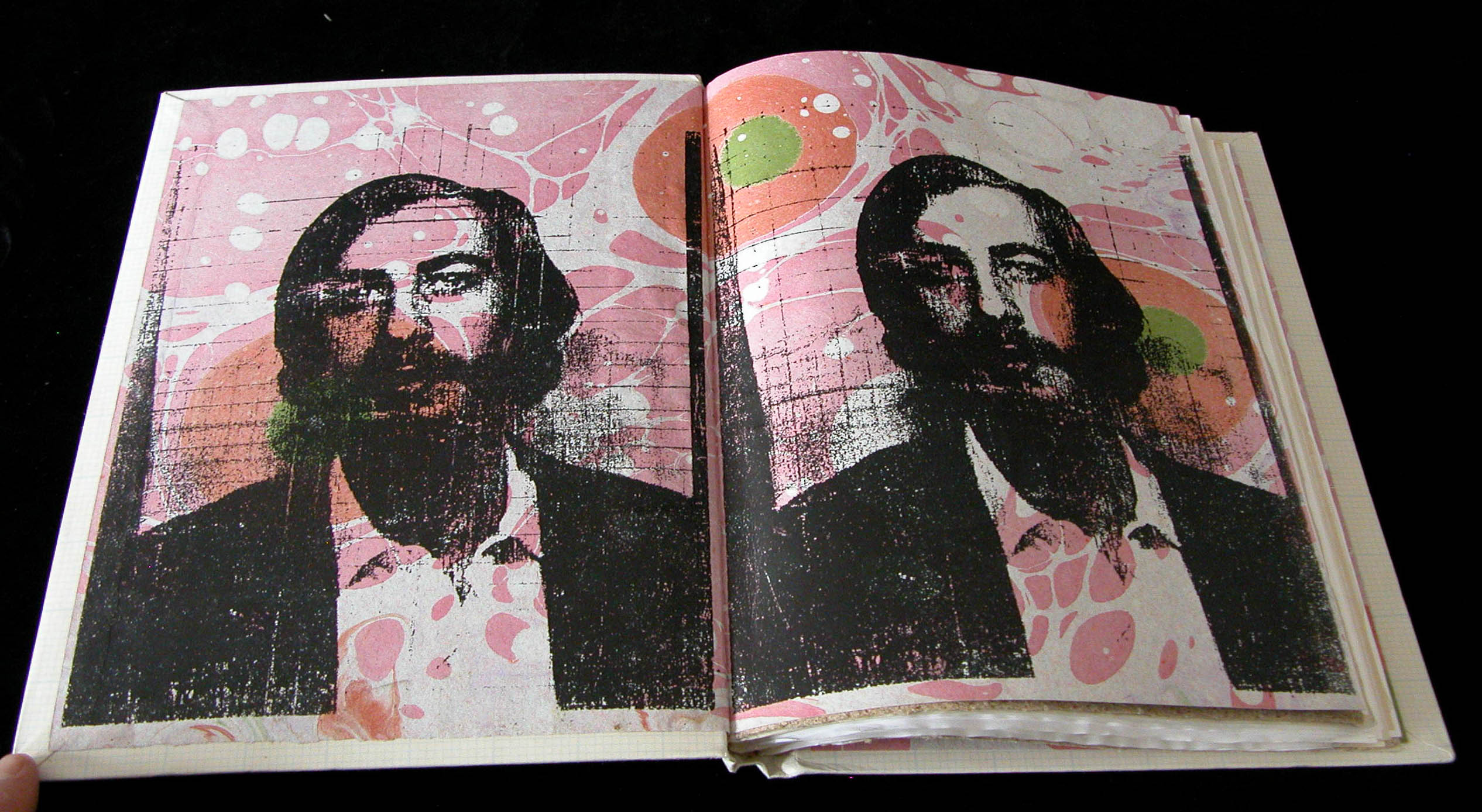 Paper Making
January 8, 2022
Tara Leigh Tappert is an independent scholar and an archives and American art consultant.
Drew Matott is a Master Papermaker with an expertise using traditional papermaking as a form of social engagement and community activism
Program: Trauma-Truth Telling-Transition
Mini Workshop: Peace Paper Projects: Papermaking Workshop
View Details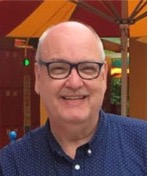 Designer / Sewist
February 12, 2022
Howard Vincent Kurtz has an extensive and diversified career in costumes, which has involved professional design, academic teaching, and work as a fashion historian
Program: A Life in Costumes
Mini Workshop: All About Sleeves
View Details
Tatting
March 12, 2022
Nora Rickey is a self-taught fiber artist and educator living in Minnesota. Though she began working in textiles, particularly embroidery, four years ago, her education began at an early age when her mom taught her about fashion and costume design.
Program: Creating and Teaching as a Self-Taught Artist
Mini Workshop: Beginner Tatting:  Tat a Pair of Lace Earrings!
Extended Workshop: Create and Design Your Own Tatted Lace Necklace
View Details
Free Motion Embroidery
April 9, 2022
Dionne Swift uses the scale, emotion and energy of landscapes to inspire energetic drawings and textiles. The power of the elements: wind, rain, sea, are translated into layers of intuitive marks on paper and on cloth.
Program: Establishing a Rhythm
Mini Workshop: An Introduction to Free Machine Embroidery
Extended Workshop: Fabric Illustrations – Applique and Free Machine Embroidery
View Details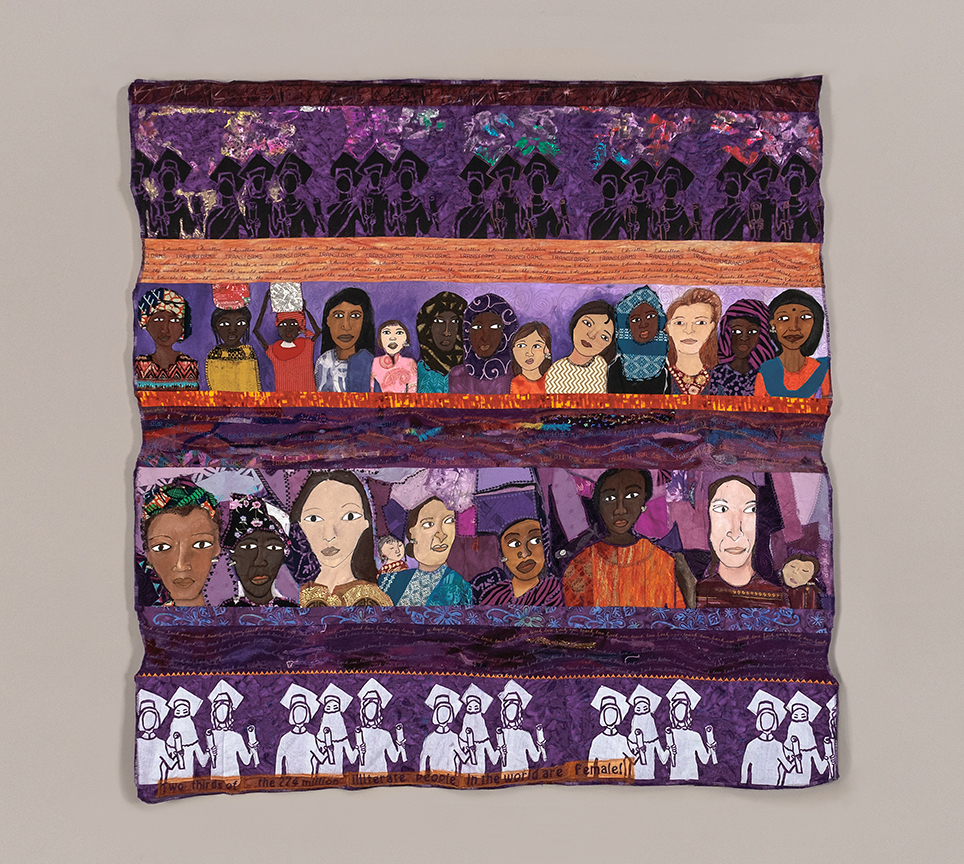 Quilting
May 14, 2022
Dindga McCannon has worn many artistic hats – painter, printmaker, muralist, wearable art designer, author, illustrator, quilter, mixed media artist.  She mixes and combines combinations of these media into what she calls Art Quilts.
Program: Dindga McCannon – Multimedia, Mixed Media Artist – 57 Years and Counting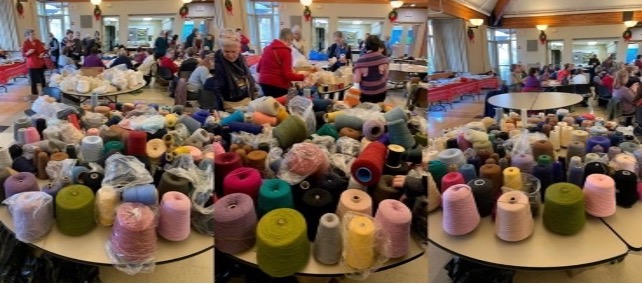 Biennial Potluck Brunch/Silent Auction and Yarn/Book Sale
June 11, 2022
This is a biennial event where guild members and visitors can socialize while enjoying a delicious potluck meal
View Details