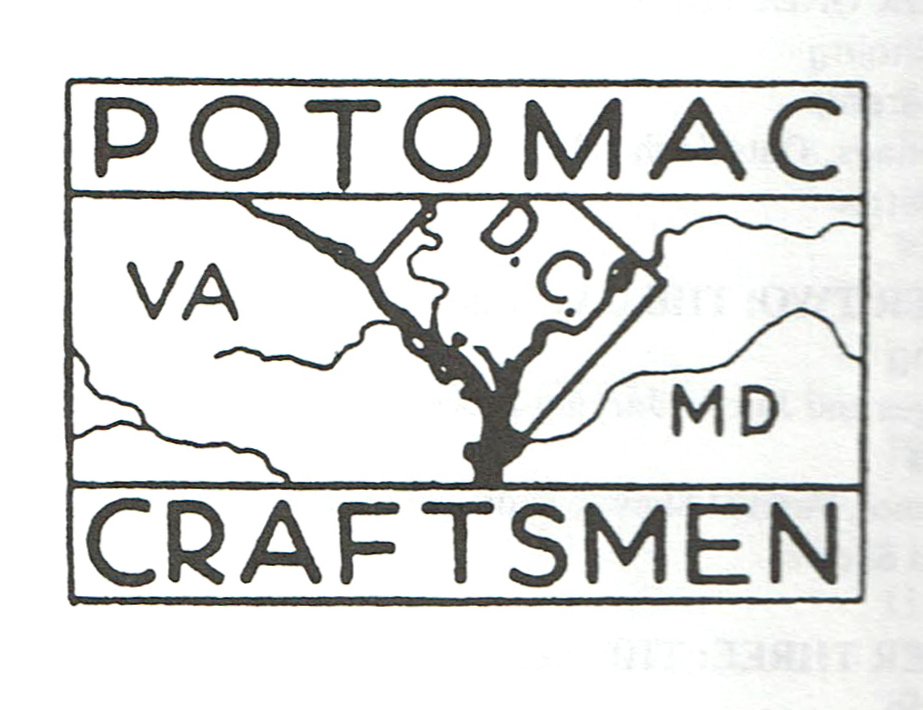 The Potomac Fiber Arts Guild was started in 1944 as the Potomac Craftsmen Guild by a small group of people in the Washington, DC area who liked to do handwork, especially weaving. For many years they met in one of the Smithsonian Institution buildings where one of the members was employed.
With more than 70 years as a premier fiber arts guild, we have grown to over 300 members. Our interests have built upon and expanded beyond weaving to include a wide range of fiber art, such as lace making, embroidery, spinning, knotting, knitting, crocheting, felting, quilting, dyeing, paper making, and stitching and surface design of all types.
Our guild's mission is:
To widen knowledge of the fiber arts and increase the number of techniques known.
To investigate and study the fiber art made in our own and other lands.
To improve our membership's creativity, methods and techniques.
To gain inspiration from one another by sharing our experiences.
To promote the use of quality hand-made fiber art in our vicinity.
Our bylaws may be accessed here.
Past Presidents
| | | |
| --- | --- | --- |
| 2021 –  Present  Stacy Cantrell | 1990 –1992   Margaret Ralston | 1967 –1969   Mrs. Willner D. Mensing |
| 2019 –  2021  Gail Hamill | 1988–1990   Verna Suit | 1966 –1967   Mrs. H. M. H. A. Van der Valk |
| 2017 –  2019   Floris Flam | 1986–1988   Mickie Schneider | 1965 –1966   Mrs. John Porter |
| 2015 – 2017   Margaret Fisher | 1985 –1986   Margaret M. Conant | 1963 –1965   Mrs. Allen S. Arness |
| 2013 –2015   Eileen Doughty | 1984 –1985   Christine Spangler | 1961 –1963   Dr. Doris Cochran |
| 2011 –2013   Ann Graham | 1982 –1984   Betty Ladd | 1960 –1961   Mrs. Paul Henshaw |
| 2009 –2011    Zita Simutis | 1980 –1982   Caye Speakman | 1959 –1960   Cdr. Theodore R. Cooley |
| 2007 –2009   Anne Sanderoff-Walker | 1979 –1980   Byrdann Fox | 1957 –1959   Miss Elizabeth Long |
| 2005 –2007   Janet Stollnitz | 1978 –1979   Lee-lee Schlegel | 1955 –1957   Mrs. C. Edwin Nighman |
| 2003 –2005   Corrine Terebas | 1976 –1978   Dr. Howard E. Waterworth | 1953 –1955   Mrs. P. Hendley Napier |
| 2001 –2003   Roz Houseknecht | 1975 –1976   Miss Hyacinth L. McMorris | 1952 –1953   Mrs. Ralph Fast |
| 1999 –2001   Jane Butler | 1974 –1975   Mrs. Walter C. Sewell | 1951 –1952   Mrs. J. W. Waterhouse |
| 1997–1999    Lanna Ray | 1972 –1974   Mrs. William J. Flynn | 1949 –1951   Mrs. W. Gardner Lynn |
| 1996 –1997   Prue Hill | 1971 –1972   Doramay Keasbey | 1948 –1949   Mrs. Phillip Wood |
| 1994 –1996   Jean Christensen | 1970 –1971   Mrs. Frank J. Lynch | 1946 –1948   Mrs. Donnell Young |
| 1992 –1994   Jennifer Kelly | 1969 –1970   Mrs. Myron W. Klein | 1944 –1946   Mrs. Alfred R. Lee |