Ekaterina Sinchinova is a full-time embroidery artist living in Rockville, MD. She creates landscapes in her own unique stitch style without using hoops or frames in the process. She is a self-taught embroidery artist and has been creating her own landscape pieces since 2018. Drawing on inspiration from the mass greenery along the roads, city parks, and squares where she lives and influenced by Asian Art, especially Japanese prints, Ekaterina has created several different techniques in embroidery. She creates landscapes using the thinnest needles, and various types of stitches and threads, including threads for machine embroidery, to help her create realistic landscapes. Every new piece of art she creates not only allows her to further develop technique but also gives her the opportunity to create new methods.
Ekaterina's works have been published in such online publications and magazines as Colossal, 365ART+, What Women Create, Netolabo, and others.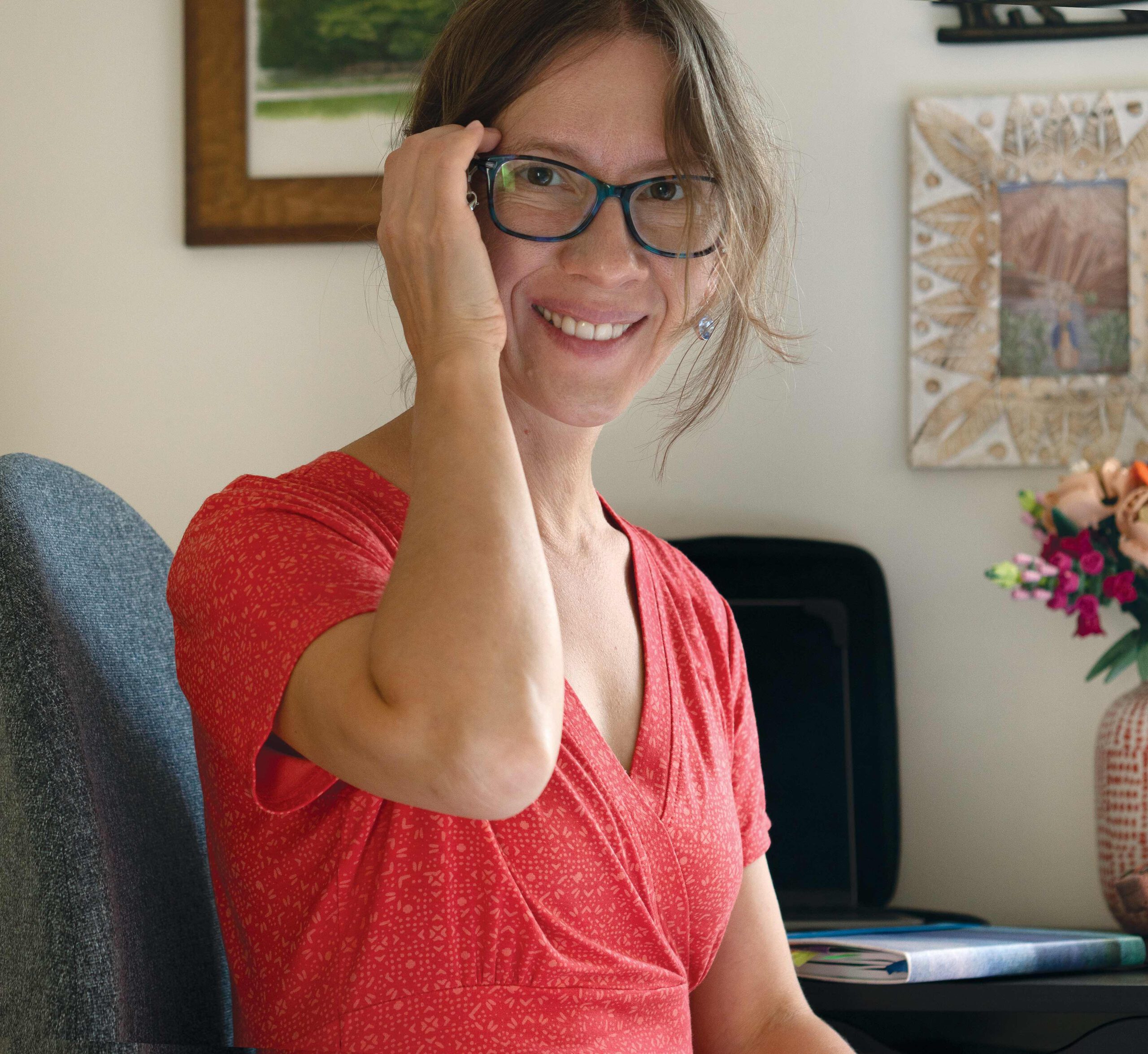 Guild Meeting/Program:  Realistic Effect in Free Embroidery Style
Mini Workshop: Realistic Greenery with French Knots and Regular Stitches
You'll master the basics of embroidery in realistic style, using French knots and straight stitches. Embroidering a small branch blossom teaches basic techniques that help you apply them to embroidering your own landscapes. Hoops are not used in the process.
Suitable for all who have experience of embroidery. Good skills aren't required; the main thing is that you should be able to handle a needle.
Date/Time: June 8, 2024 1:00 to 4:00 PM
Location: St. James Episcopal Church, 11815 Seven Locks Rd, Potomac, MD 20854
Mini Workshop Fee: Members: $35.00 Non-Members: $50.00
Student Supply Fee: $15.00
Kit includes all supplies and instructions handout.
Student Supply List:
Reading glasses (if you use them). You may bring a magnifying glass with stand if reading glasses are not enough for you