I am originally from Ukraine, and 20 years ago I moved to Cyprus which has become my second home. My husband and I live in Kampia, a little village in the middle of the island. Several years ago, we constructed my studio nearby. Here I spent most of my time working on designs and conducting private master classes.
I have been a felt artist and educator for many years, designing and constructing various garments, such as coats, vests, dresses, and accessories. I hold a bachelor's degree in Fashion and Image design. My unique specialty is footwear (shoes and boots), bags, and formfitting garments. I enjoy combining methods and designing new techniques. For the past several years, I have conducted many master classes in creating felted shoes, accessories, and clothing across Europe, Australia, the USA, and Canada . I am very excited about being back in United States.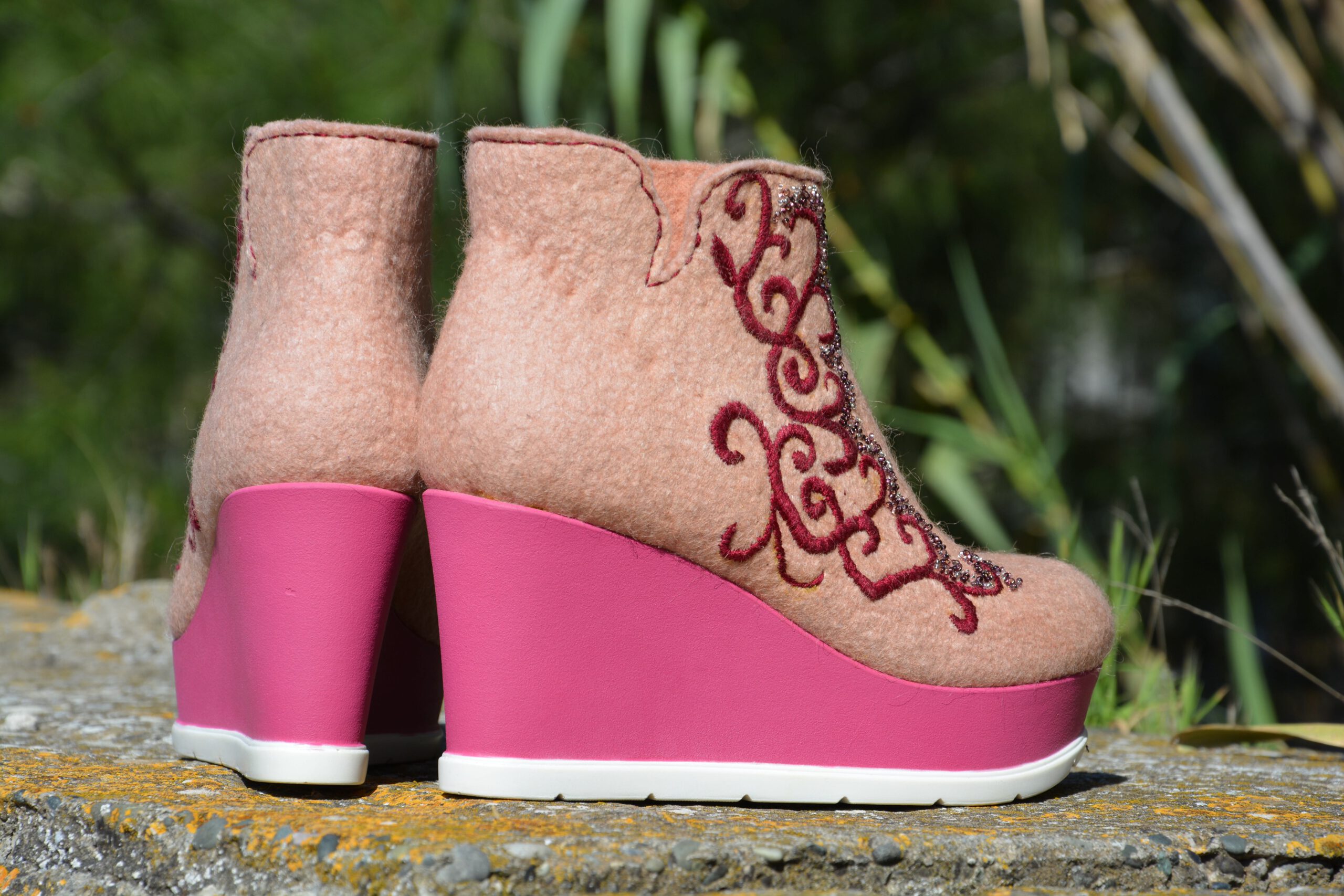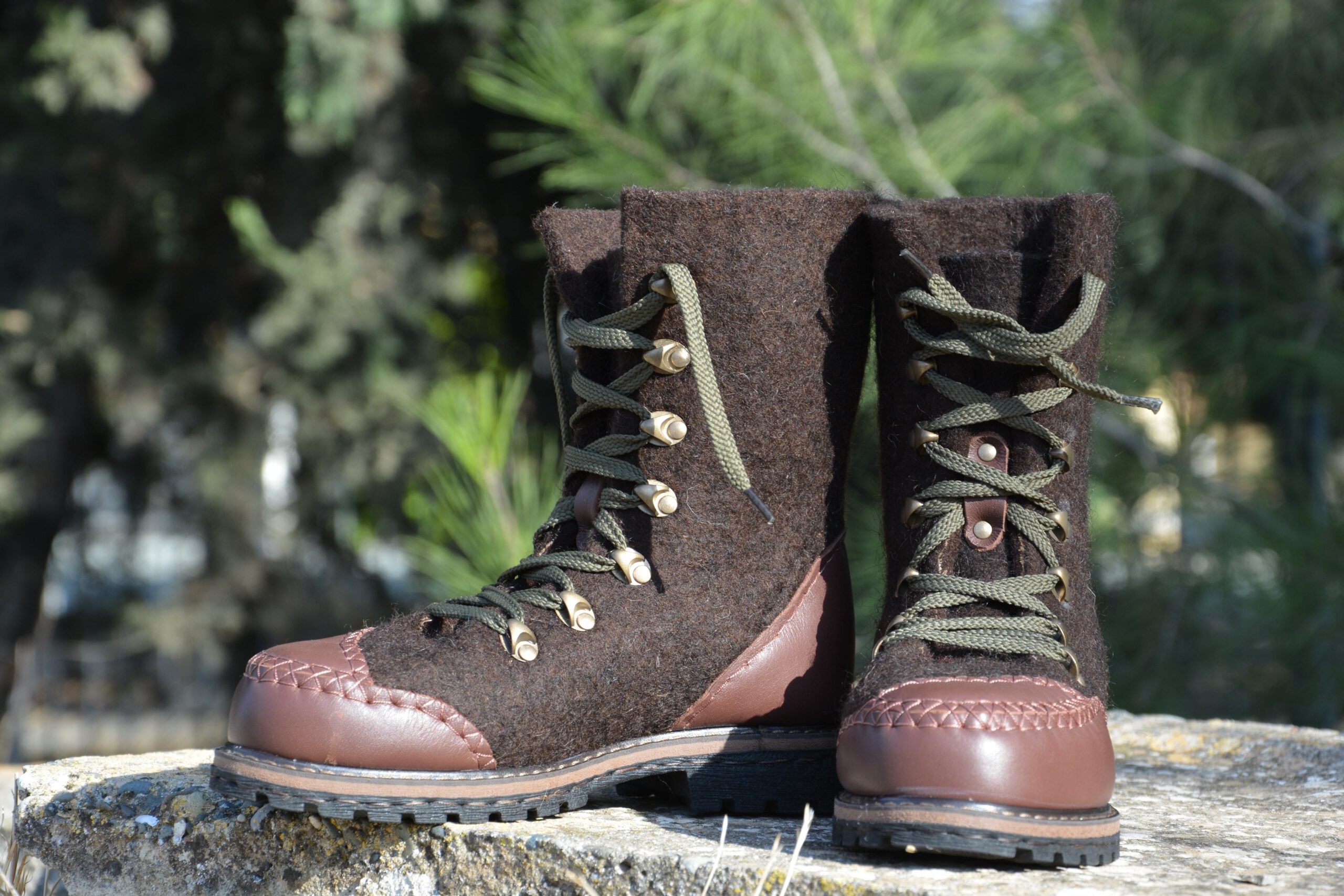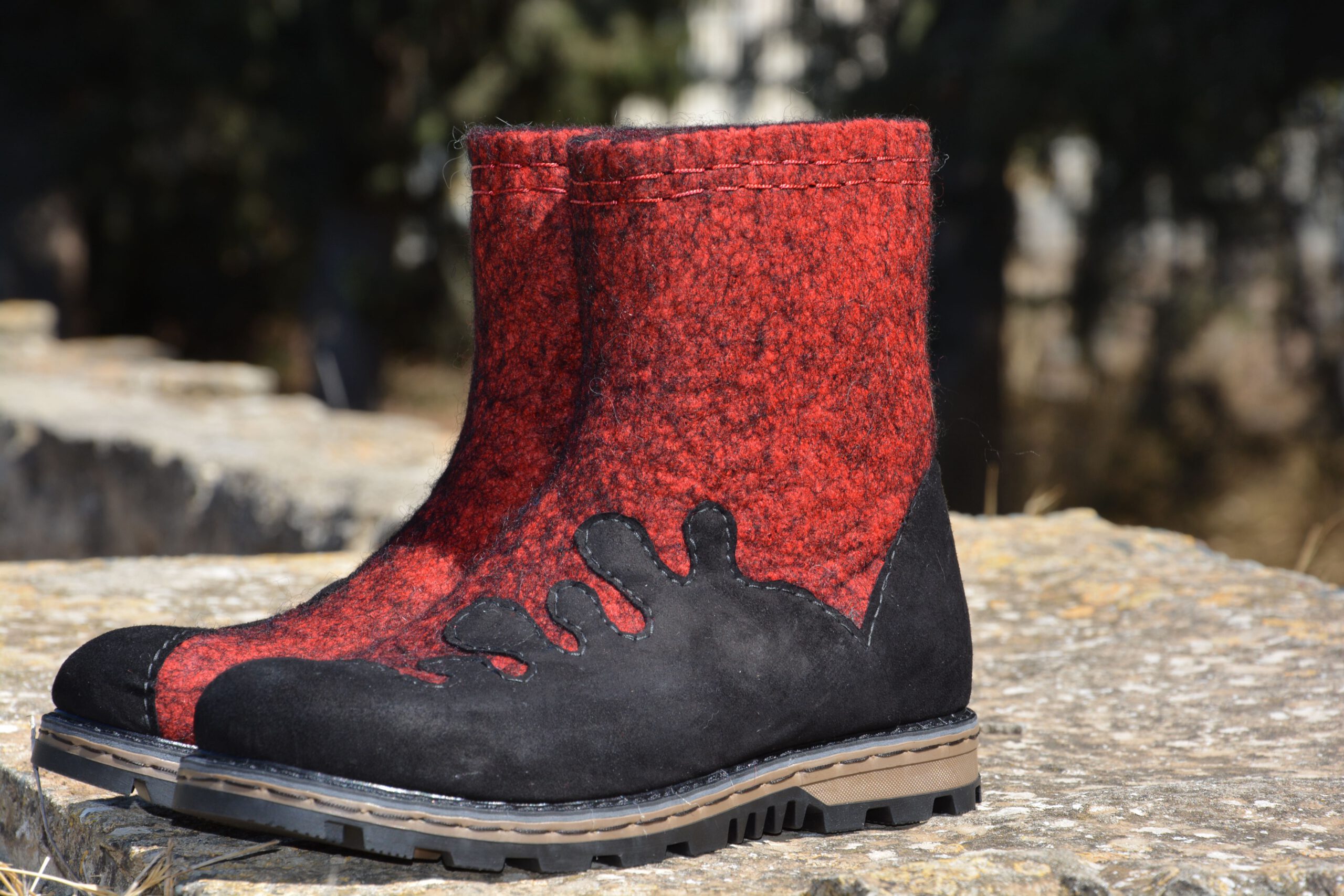 Extended Workshop: New Vision of Felted Footwear with Leather
This master class allows students to create ankle boots with new techniques in a short time, with different types of décor. Students will learn how to make a heel box using technologically advanced materials in the production of shoes.
Note: the specifics of making felted boots are a complex process and require a few days. Boots must be completely dry to continue working with accessories and to assemble all boots parts, sole, hill and insole.
Click here to print the daily lesson plan.
Date/Time: June 9 – 13, 2024 9:00 AM to 5:00 PM
Location: The Woman's Club of Chevy Chase, 7931 Connecticut Ave., Chevy Chase, MD 20815
Workshop Fee: Members: $400.00 Non-Members: $550.00
Student Supply List:
This class requires that supplies be ordered ahead of time. Once the registration for this class closes, you will be contacted about group order details. The Guild will coordinate both orders.
One order is for shoe materials from an international vendor. The student will pay the vendor directly but we will order as a group to save on shipping. This order is required to ensure that students have all the correct shoe materials.
There will be an optional second order from the instructor's preferred wool vendor. This will be a group order to save shipping costs.