A weaver since 1998, Denise Kovnat has taught virtually and at conferences and guilds across the United States, Canada, and Australia. She focuses on Echo threadings, collapse techniques, painted warps, and deflected double weave and exhibits her work at national and international conferences. Her award-winning garments have been juried into HGA Convergence fashion shows since 2008. She is most proud of being part of the founding team for the Weaving and Fiber Arts Center, which opened in Rochester, NY, in 2002. To find out more, visit her blog at denisekovnat.com.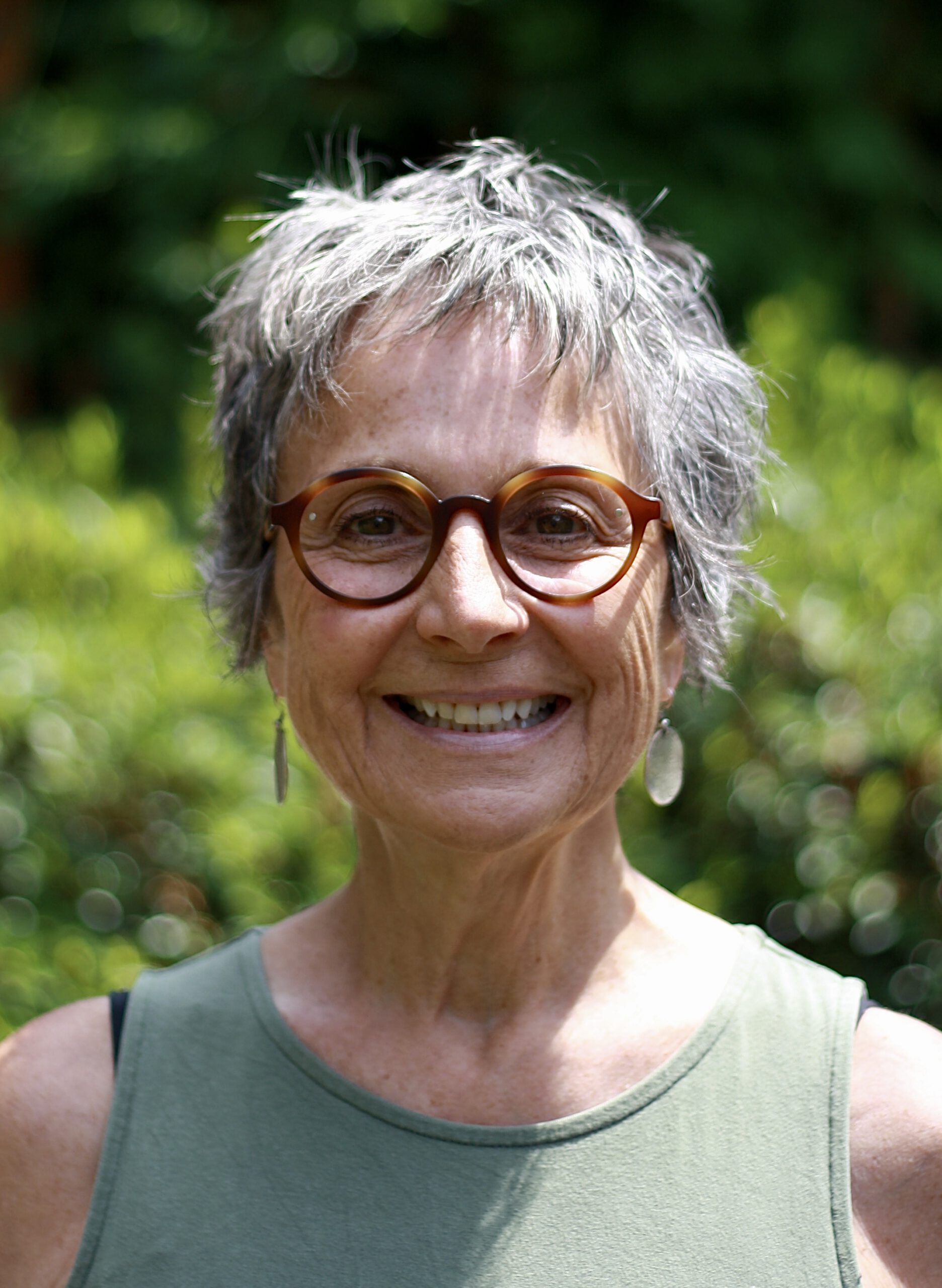 Guild Meeting/Program: The Power of Craft:  A Weaver's Perspective
There is something in every human soul which seeks to create a thing of beauty, given any sort of opportunity and materials to do so. Throughout all the ages people have pursued their own ideas of beauty, building, shaping, weaving, painting, decorating. They have carried on that pursuit through every medium that ever came to hand: wood, stone, feathers, bone, ivory, cloth, jewels, metals, glass, clay, shell, leather, pigment… and yarn," writes Barbara G. Walker in her 1968 masterpiece, A Treasury of Knitting Patterns. This lecture, accompanied by images of weaving and crafts throughout history, looks at the pursuit of handiwork, from ancient to modern times, and why it continues to enrich our lives — from a weaver's perspective, of course!
Date/Time: September 9, 2023 10:30 AM (following Guild meeting)
Location: St. James Episcopal Church, 11815 Seven Locks Rd, Potomac, MD 20854
Mini Workshop: Dorset Buttons: A Heritage Craft
Learn to make colorful, whimsical buttons – for jewelry, surface decoration or fasteners for your handmade garments – using only curtain rings, a tapestry needle, yarn, and perhaps beads. Based on 19th-century patterns from Dorset, England, these buttons are easy to create and customize to match your own fiber creations. To make your own buttons for a current weaving, felting, or knitting project, bring along your project and yarns. No prior experience needed
Date/Time: September 9, 2023 1:00 – 4:00 PM
Location: St. James Episcopal Church, 11815 Seven Locks Rd, Potomac, MD 20854
Mini Workshop Fee: Members: $35.00 Non-Members: $50.00
Student Supply List:  Purchase from createforless.com (or anywhere you can find these):
Boye Cabone Plastic Rings 2 in. diameter, white 5-piece package (or any similar product); DMC Tapestry Needles Size 18/22 6 pc.;
Purchase from a drug store (for adding beads to your buttons):
GUM Eez-Thru Floss Threaders 840
Other tools and equipment you will need: Cotton yarn: 5/2, 8/2 or 10/2 grist; Sock yarn or fingering-weight wool yarn; Beads; Embroidery scissors
Make a template to practice winding the spokes of the wagon wheel:
Cut a round disk out of firm cardboard, approx. 3" or more in diameter.
Using a pen, mark the hours and half hours of the clock on it
Clip the disk (about 1⁄4" deep) at 12:00, 1:30, 3:00, 4:30, 6:00, 7:30, 9:00 and 10:30
Extended Workshop: Echo and Jin: Playing with Color Chords
This 2-and-a-half-day workshop is designed for 4 shafts and more (up to 32 shafts), for intermediate weavers (those who can read a draft and dress a loom). This is an on-loom study of the interaction of color, based on the writings of Johannes Itten and Josef Albers. About 6 weeks before the workshop, you will choose from Echo and Jin designs provided by the instructor, with options for 2-color, 3-color, or 4-color parallel threadings. Next, you will choose your warp colors based on Itten's theories of color chords, using his 12-point color wheel. (At that time, the instructor will outline the yarn and color choices available and provide a source for purchasing the yarns.) During the workshop, we will study color interaction by sampling different wefts, tieups, and treadlings. The focus is on building skills and insight to optimize color in your own weaving, particularly with Echo and Jin designs."
Date/Time: September 10 and 11, 2023 9:00 AM to 5:00 PM
September 12, 2023 9:00 AM to 1:00 PM
Location: Montpelier Art Center (Main Gallery)
Workshop Fee: Members: $200.00 Non-Members: $275.00
Student Supply List:
Your floor or table loom, dressed and ready to weave in a 2-color, 3-color, or 4-color warp using 10/2 cotton from Lunatic Fringe (detailed instructions and patterns will be shared about 6 weeks before the workshop);  Two boat shuttles (or end-feed delivery shuttles); One stick shuttle; 6-8 bobbins or pirns; Scissors; Waste yarn (for weaving in between samples); Note pad and pen; Laptop or tablet with weaving software if you have it (not required); Weft yarns of 20/2 cotton in about 5-6 colors (details to come about 6 weeks before the workshop, as with #1). Also, instructor will bring along additional colors to choose from.