Mini & Extended Workshops
Spring 2023 registration is open
Monthly Guild Meeting, Program and Workshops
Guild meetings are held normally on the second Saturday of the month, September through June. The meeting is held at St. James Episcopal Church, 11815 Seven Locks Road, Potomac, Maryland.   Each meeting includes a program that is conducted by a Guild member or visiting artist, or that is a special Guild event. All meetings are open to anyone.
Enter the front parking area and drive around the right side of the church building to the rear parking lot (follow signs for St. James's Children's School). Use the door at the rear of the church. The meeting room is on the ground floor and is handicapped accessible.
| | |
| --- | --- |
| 9:30 | Library opens |
| 10:00 | Business meeting |
| 10:30 | Program |
| 12:00 | Social hour and library open |
| 1:00 | Mini-workshop |
Starting September 2022 meetings and workshops will be in person. Meetings and presentations will be recorded and posted on the members only area of the webpage within a few days of the event. Please note that there are technical issues we will not always be able to control and some meetings might not be recorded.
The Center for Disease Control issues updated COVID-19 community level every week and suggested mitigation strategies.  Make sure and check before coming to the meetings. Link to CDC COVID-19 guidance.
All workshops require advance registration with full tuition payment. There may also be an additional materials fee payable to the instructor at the time of the workshop. A supply list, if appropriate, is provided with each workshop listing.
All workshops through December 2022 are open for registration. To register on-line and receive special member tuition price please LOGIN and return to the workshop page. To mail your registration, please download and print the Potomac Fiber Arts Guild Workshop Registration Form and enclose a check for the full amount of the registration (Adobe Acrobat Reader required).
Participants who need to cancel prior to the start of the workshop must contact the Registrar first in order to receive the Wait-List (if there is one). Tuition reimbursement must be coordinated between Participant and their Replacement (not the Guild). If the workshop is not sold out the student will not be reimbursed.
In the event of a severe weather emergency affecting a PFAG monthly meeting, program or workshop (mini and extended), the Guild will follow the closing guidelines issued by Montgomery County Government for events involving Community Use of Public Facilities (CUPF). (Please note this is not Montgomery County Public Schools)
If severe weather threatens, please visit the CUPF Emergency Closing Information website listed below.
http://montgomerycountymd.gov/cupf/info-cupf/emergency.html
If CUPF facilities are closed and/or events are cancelled or delayed, PFAG events will be cancelled.
If time and circumstances allow, notices may also be posted on our PFAG Facebook Page and/or the PFAG home page as well as emailed via the PFAG private e-mail server.  Note, however, that these notices may be considerably delayed.
As with any endeavor, members should be guided by their own better judgement in deciding whether to venture out in difficult weather.
(within 24 hours of the start of the workshop), please contact the registrar through email to the Registrar or by phone using the phone number listed in the Potomac Fiber Arts Guild Member Directory.
What if a class that I wan to take is filled?
We recommend signing up for preferred classes ASAP, as many classes fill up FAST. Once a class is filled, a wait list will be established. If a space becomes available, the person relinquishing their spot must first contact the registrar to get the contact information for those on the wait list. Payment for the class is handled between the person relinquishing their seat and the wait list member.
What if I need to cancel?  Can I sell my spot?
It is important to contact the registrar if you cannot attend your class! DO NOT SELL YOUR CLASS! If the class has reached 100% enrollment, and there is a waitlist, the registrar will provide you with the waitlist members' contact information. You are responsible for finding your own  replacement and collecting payment.
Do I need to be a Guild member to enroll in a workshop?
If all the spaces in a workshop are not filled, the Guild opens the class to other guilds and the general public. First priority is always given to Guild members.
Do I need to be a Guild member to attend the monthly Guild meetings?
Yes, although we welcome guests who wish to get a feel for the Guild in person.
What is the cost of Guild membership?
Membership runs from July 1 – June 30 and is $40/year. Membership dues are not prorated if you join mid-year.
How many participants does each workshop have?
Workshop attendance is limited based on space availability and instructor preference.
June 2022: Biennial Silent Auction and Yarn/Book Sale
This is a biennial event where guild members and visitors can restock their yarn stash, fabric supplies, and tools. 
The June event is at Saint Mark Presbyterian Church, 10701 Old Georgetown Road, North Bethesda, Maryland 20852 from 10am to noon. Please note that we will not have our usual guild meeting at St. James Episcopal Church in June.
May 2022:  Dindga McCannon – Multimedia, Mixed Media Artist – 57 Years and Counting
Dindga McCannon was born and raised in Harlem, N.Y. She began her artistic career at age 16 and has been making art for over five decades. She has worn many artistic hats during that time – painter, printmaker, muralist, wearable art designer, author, illustrator, quilter, mixed media artist. She mixes and combines combinations of these media into what she calls Art Quilts. Ms. McCannon has taught in schools, shelters, other alternative venues as well as out of her studio. She is one of the founding members of "Where We At, Black Women Artists," the first African American Women Artists collective (1971-2000). She has exhibited at galleries throughout the U.S. and also at the American Craft Museum, the Renwick Gallery of the Smithsonian Institution, the American Folk Art Museum, and the Brooklyn Museum. Her work is in the collections of the Johnson Publishing Co., the Disney Corp., Proctor and Gamble, and the Brooklyn Museum.
Dindga McCannon's website
April 2022:  Establishing a Rhythm
Dionne uses the scale, emotion and energy of landscapes to inspire energetic drawings and textiles. The power of the elements: wind, rain, sea, are translated into layers of intuitive marks on paper and on cloth. Thread colors and textures entwine to produce a vibrant and dynamic surface with tones visually mixing and revealing themselves, hence captivating and entrancing the viewer. Dionne sews as she draws, draws as she sews, using her sewing machine as a mark making tool. Embroidery need not be a slow, static meditation, but can be a lively, vibrant, and effervescent one.
Dionne Swift was shortlisted for Finalist in the Fine Art Textiles Award at The Festival of Quilts 2020. She is a graduate of Goldsmith's College, London University, she has a Masters in Textiles from UCE, Birmingham and has over 30 years of creative practice experience. Now based between Yorkshire [UK] and Abruzzo [Italy], she exhibits and teaches internationally.
Dionne Swift's website
March 2022: Creating and Teaching as a Self-Taught Artist
Nora Rickey is a self-taught fiber artist and educator living in Minnesota. Though she began working in textiles, particularly embroidery, four years ago, her education began at an early age when her mom taught her about fashion and costume design. During college in New York City, she worked as an assistant costume designer while pursuing an acting degree. Her curiosity for clothes and textiles took her to collections in museums and inspired her to create costumes for her acting classes. After graduating, her interest in adorning underwear with beautiful secret images led her to explore other ways of altering and beautifying wearable canvases. Finding her voice as a fiber artist helped her connect to her late mother, who passed away in 2014, as well as placing her in her family line of women who found their voice through textiles. Nora has taught herself different embroidery techniques, dyeing, felting, macramé, crochet, knitting, weaving, and tatting. Textiles have taken over her life, making it more colorful, textured, and filled with exciting connections and opportunities.
February 2022: A Life in Costumes
Howard Vincent Kurtz has an extensive and diversified career in costumes, which has involved professional design, academic teaching, and work as a fashion historian. He is Professor Emeritus of Theater at George Mason University in Fairfax, Virginia, where he was the Resident Costume Designer and head of the Design Tech program. Howard's previous work experience includes several years as a draper/pattern maker in New York City, creating costumes for Broadway, Hollywood films, and television. He is a Fellow of the Costume Society of America. Howard is employed at The Sewing Studio in Maitland, Florida, where he manages the pattern inventory and teaches sewing classes and flat pattern drafting. Learn more about Howard by visiting his website at HVKurtz.com.
Howard Vincent Kurtz's website
January 2022: Trauma-Truth Telling-Transition
Tara Leigh Tappert is an independent scholar and an archives and American art consultant. Her current scholarship focuses on 20th century American craft, with recent work on arts and crafts and the military. Tara's research that has been funded by the Center for Craft and by the John W. Kluge Center at the Library of Congress. She also manages for traveling exhibitions a collection of artworks by veterans and other artists interested in the cultural history of war. Tara holds a Ph.D. in American Studies from the George Washington University; an M.S.L.S. in Library and Archives Administration from Wayne State University; and a B.A. in History from Hope College.
Drew Matott is a Master Papermaker with an expertise using traditional papermaking as a form of social engagement and community activism across the globe since 2005. He received his MFA in Book & Paper Arts from Columbia College-Chicago (2008) and his BFA in Printmaking from Buffalo State College (2001). He co-founded the Combat Paper Project, Panty Pulping and the Peace Paper Project. He currently lives and works in Hamburg, Germany where he directs the vision and strategy of Peace Paper Project's International programs.
Peace Paper Project
December 2021:  Evolutions
Originally trained as a painter, Carol Eckert worked in a variety of media, including ceramics and weaving, before discovering basketry. For the last 30 years, she has employed a simple basketry technique, coiling, to construct a myriad of forms, including staffs, books, processionals, and wall pieces, all focused on the complex interactions of humans with the natural world.
Eckert's work has been exhibited extensively and is included in many public collections, including Museum of Arts and Design, NY; Museum of Fine Arts, Boston; Racine Art Museum,WI; Renwick Gallery, Washington, D.C.
In addition to her studio practice, Eckert works as an independent curator and maintains a blog focused on contemporary basketry. You can also see her work on Instagram at caroleckertart.
Carol Eckert's website
November 2021:  Mulberry and non-mulberry silks
Curiosity is what propels Kim McKenna. Her fiber journey is a delicate balance between science and art. Research helps her to understand the intrinsic nature of my materials and practice helps her to improve upon the mechanics of skill. There is a point, however, where she must turn her mind off and allow her hands and intuition to guide her. She has had articles published in both Spin Off and PLY magazines. Other highlights in her journey include working with Treenway Silks where she was instrumental in the development of the Salt Spring Island Series, a line of hand-painted tussah silk roving and being the faculty member in charge of the Spinning and Dyeing Program at Place des Arts in Coquitlam, B.C. In 2019, she was invited by Diana Sanderson to join her team of weavers at The Silk Weaving Studio on Granville Island, Vancouver, Canada. As well as weaving she helps to critique new spinning fibres sourced by Sanjo Silks and teach their on-line silk spinning workshops. In 2021, Felicia Lo invited her to teach at the School of SweetGeorgia (SOS), an online membership-based fibre arts school.
Kim McKenna's website
October 2021:  Finding Light Amongst the Darkness
Emily Paluska is a botanical artist and educator living and working in Washington, DC. She has always loved all things botanical but doesn't have a green thumb, so she turned to paper flower making.
Emily Paluska's website 
September 2021:  Art and the Law
Jill Newman is a local fiber artist who creates original felted wool jewelry, figurative sculpture, and abstract art using needle felting and wet felting techniques. She enjoys teaching and sharing her love of felting and mixed media in the Washington, DC area. During the pandemic, Jill has been teaching via Zoom and pre-recorded video tutorials on Vimeo. Previously, Jill has taught at her studio in Bethesda, at the Maryland Sheep & Wool Festival, the Shenandoah Valley Fiber Festival, the GW Textile Museum, and at Glen Echo Park. She also exhibits at shows, galleries, and juried exhibitions, including the Creative Crafts Council Biennial Exhibitions (2015, 2017, and 2019) and Fiber National (2016 and 2018) at the Workhouse Arts Center. Her sculpture, "Bird Mollusk," received an award at Fiber National 2018.
Jill Newman's website
Spring 2023 registration is open to PFAG members

Click the pen above to open registration options
Non PFAG members please contact the registrar
Programs and Workshops
Fall 2022 – Spring 2023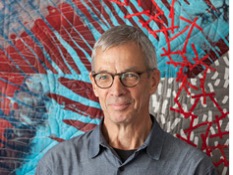 Quilt Artist
September 10, 2022
Joe Cunningham has been a professional quilt artist since 1979. He has written essays on the subject for museum catalogs, books, and magazines. His book, Men and the Art of Quiltmaking, was the first book on its subject.
Program:
My Life in Quilts
Mini Workshop:
Improv Elements
Extended Workshop:
Rock the Block, Album Style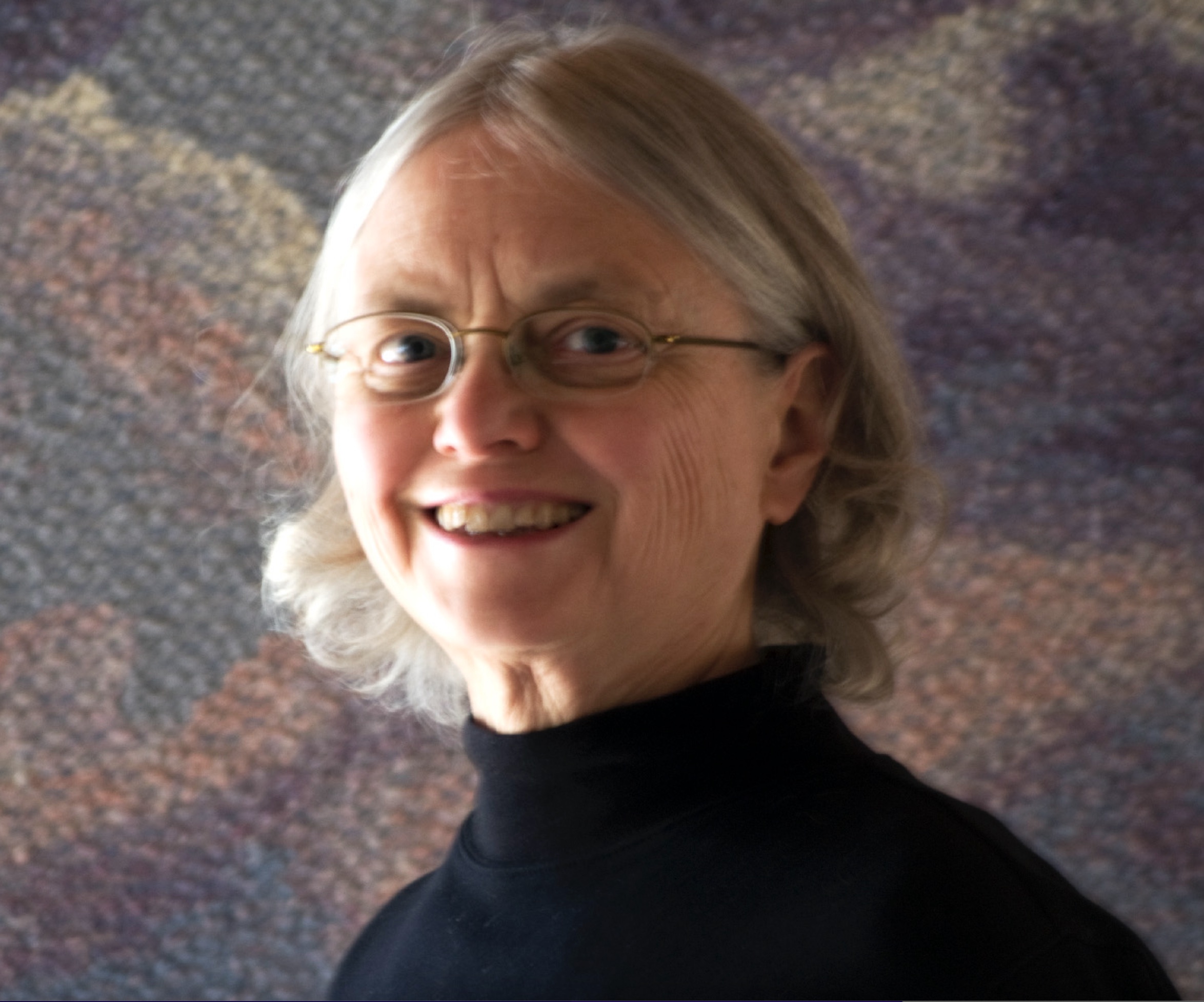 Weaver
October 8, 2022
Joanne Hall is a weaver, teacher, and author with a master's degree in textile design from the University of Minnesota. She started the Elkhorn Mountains Weaving Studio in Montana, where she weaves tapestries and teaches classes.
Program:
Swedish Weavers, Their Weaves, Looms, and Traditions
Mini Workshop:
Swedish Band Weaving
Extended Workshop: Swedish Pattern Weaves
View Details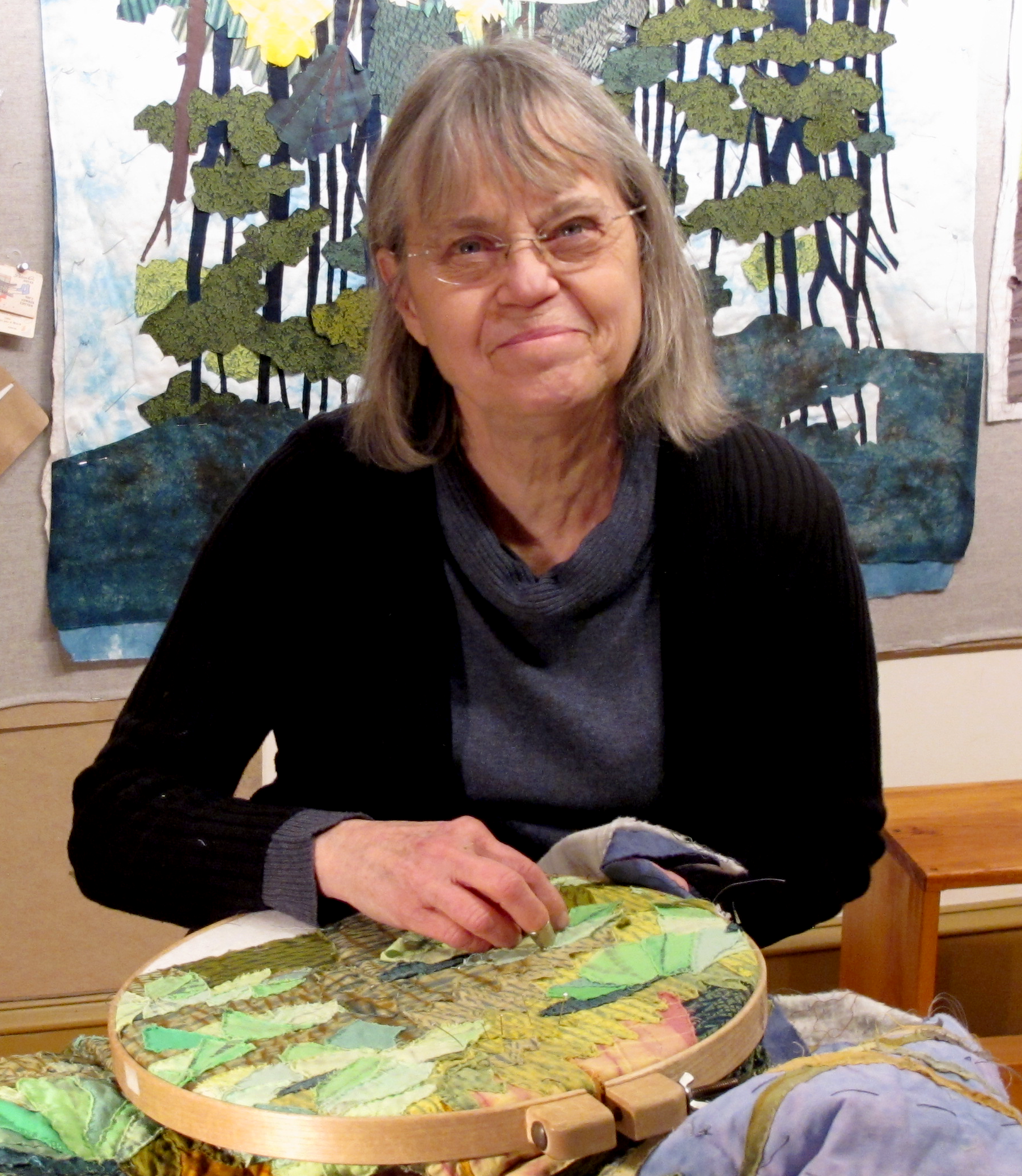 Surface Design
November 12, 2022
Carol Anne Grotrian began quilting in the early 1980s, and soon discovered shibori, Japan's ancient tradition of tie-dye. Shibori helped her find her voice in landscape quilts.
Program:
Shibori & Me:  From Ancient Techniques to Contemporary Quilts
Mini Workshop: Orizomegami: The Art of Dyeing Folded Paper
Full Day Workshop:
Fabric Stamping
Extended Workshop:
An Introduction to Indigo Shibori
View Details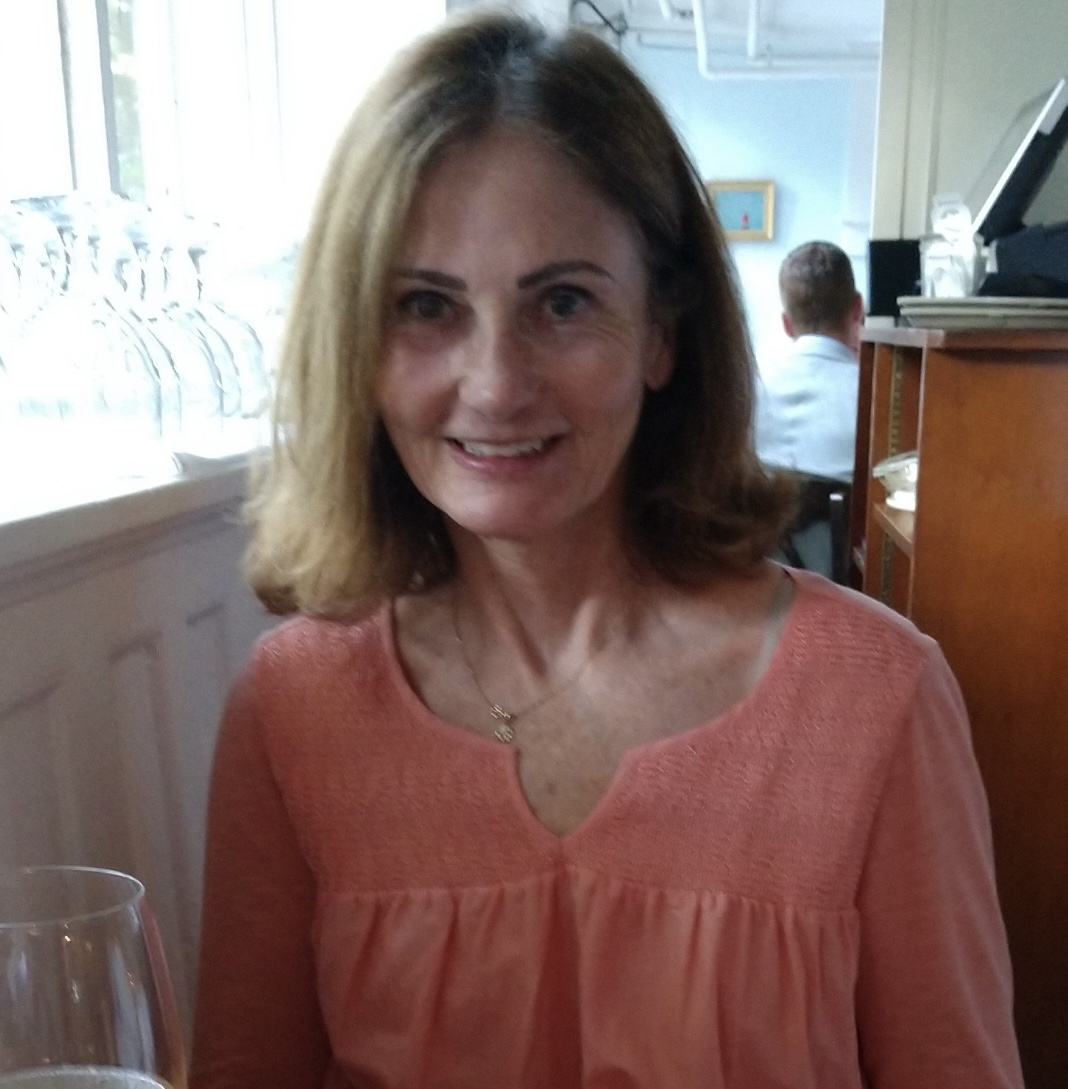 Basketry
December 10, 2022
Terri Sackett is a collector of Nantucket baskets, does repairs and restorations, and taught workshops in the barn on her Maryland property.
Program:
Nantucket Lighthouse Baskets
View Details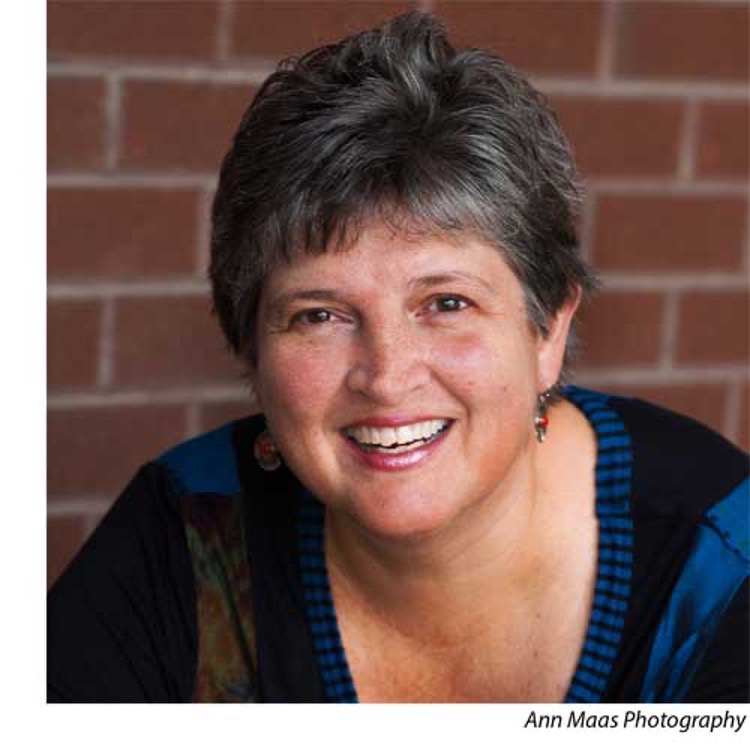 Proprietor of Artistic Artifacts
January 14, 2023
Judy Vincentz Gula, owner of Artistic Artifacts and Batik Tambal, is a published fiber and mixed media artist who loves to share her knowledge and skills in textiles and mixed media art with others.
Program:
My Evolution – From Fiber to Business
View Details
Mini Workshop:
Free Basket Weaving
View Details
Embroidery
February 11, 2023
Heather McCaw Kerley is a mixed media and fiber artist living in the Washington, DC area. Originally an abstract painter, she found an artistic home in the medium of embroidery.
Program:
Fiber Art Journey – Abstract, Improvisational Embroidery to Quilting Adventures
Mini Workshop:
Embroidered Patch/ Watermelon or Peony
View Details
Wearable Art
March 11, 2023
California-based artist MartyO creates wearable art, assemblages and sculptures from salvaged textiles and found items. From a background in social work advocacy and law practice, in her fifties she changed careers and became an artist.
Program:
Tattered Splendors
Extended Workshop:
Quilt Coat-ture
View Details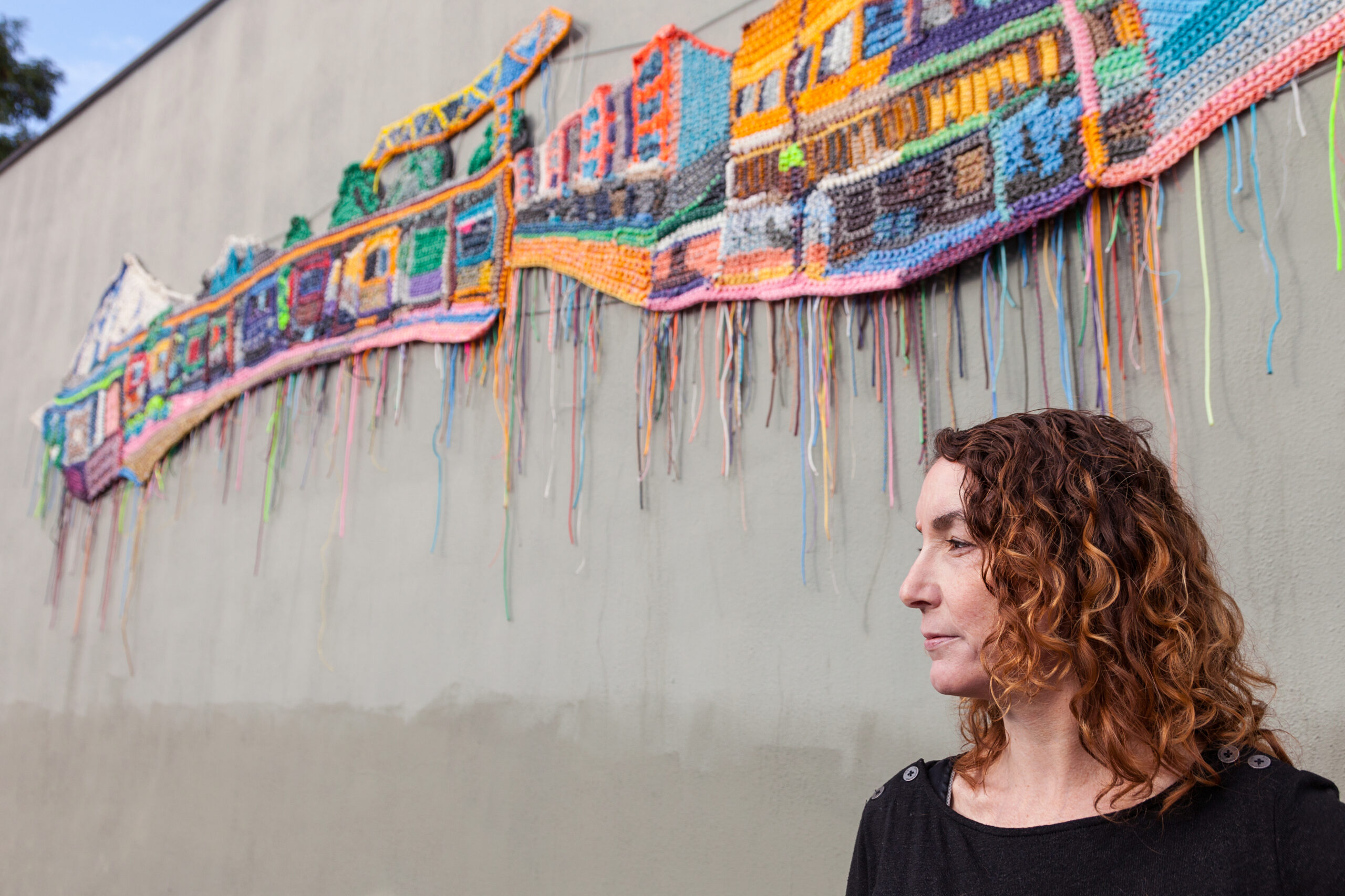 Crochet
April 8, 2023
Jo Hamilton moved from Scotland to Portland, Oregon, in the 1990s after graduating from the Glasgow School of Art. She continued making art and eventually began to experiment using crochet, which her Gran taught her at the age of six.
Program:
Figurative Crochet in Landscape and Portrait
Extended Workshop:
Figurative Crochet Cityscapes
View Details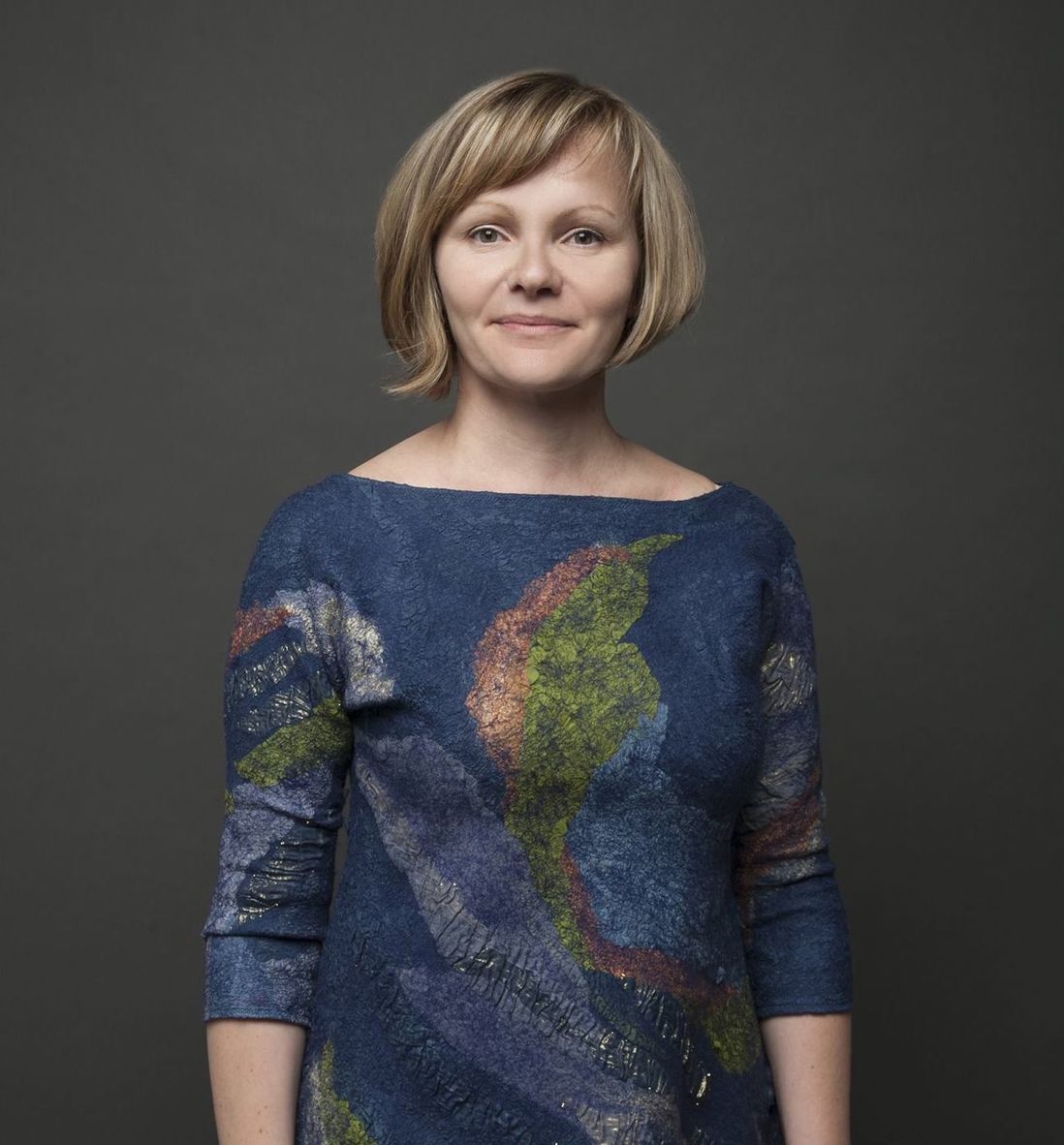 Felting
April 9-11, 2023
Natalya Brashovetska    is originally from Ukraine. She moved to Cyprus 20 years ago  which has become her second home.  She is a felt artist and educator for many years, designing and constructing various garments, such as coats, vests, dresses, and accessories.
Extended Workshop:  One template – 5 different bags
View Details
Weaving
May 13, 2023
Deborah Silver is a native of Cleveland, Ohio. She discovered her love of weaving while attending the Cleveland Institute of Art, attaining a BFA as a Fiber major and Drawing minor.
Program:
Split Shed Figurative Weaving
Extended Workshop:  Multiple structures using a straight threading
View Details
Art Quilting
June 10, 2023
Cindy Grisdela, from Reston, VA, is an award-winning fiber artist with over 30 years' experience creating eye-catching quilts. She specializes in Improv piecing and design and using color fearlessly in your quilts.
Program:
Anatomy of an Improv Quilt

Mini Workshop:
Improv Play with Lines and Shapes